Introducing the highly anticipated 2024 Kookaburra Cricket Range, where innovation meets tradition in the world of cricket equipment. Elevate your game with the all-new 2024 Stealth, a pinnacle of cutting-edge technology and design. Engineered for power and precision, the Stealth promises unparalleled performance on the pitch, setting a new standard for cricket bats.
In a nostalgic return, the iconic Kookaburra Ridgeback Cricket Bat makes a triumphant comeback in the 2024 collection. Revered for its classic profile and powerful strokes, the Ridgeback seamlessly blends heritage with contemporary craftsmanship. It's a testament to Kookaburra's commitment to honouring the past while embracing the future of cricket.
The Kookaburra Kahuna, Ghost, and Aura continue to dominate the cricket scene with their unrivalled quality and performance. Each bat in this series is meticulously crafted to cater to the unique playing styles of cricket enthusiasts worldwide. The Kahuna offers dynamic power, the Ghost promises unparalleled control, and the Aura delivers finesse with every stroke.
Experience the fusion of tradition and innovation with the 2024 Kookaburra Cricket Range, where every bat is a testament to the brand's dedication to excellence in the sport of cricket. Elevate your game and embrace the legacy of Kookaburra's cricketing prowess.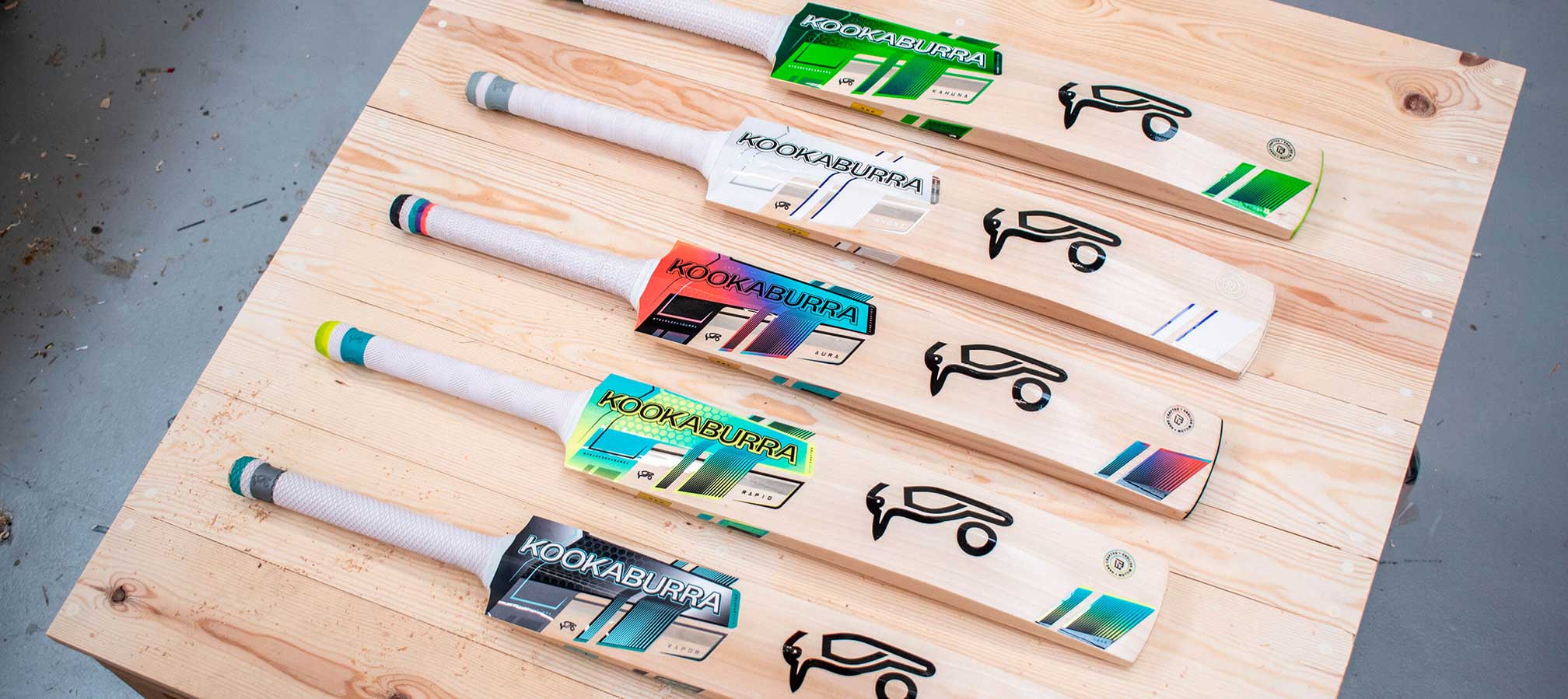 View Our Cricket Bat Range!
We hold hundreds of bats in stock and can hand pick a cricket bat perfect for you. Buy from us and save hours of looking round shops, getting us to do the hard work for you. Ping, pick-up, grain structure, weight...we'll handle it all whilst you browse from the comfort of your own home.